Easier

chicken house management ——digital intelligent farming management upgrade
Digital intelligent farming
management upgrade
Based on the continuous improvement of the intensive farming, farming enterprises put forward higher requirements for farm management. RETECH "Smart Farm" cloud platform and smart environmental control system integrate the IOT technology and cloud computing to realize digital and intelligent raising upgrades for customers.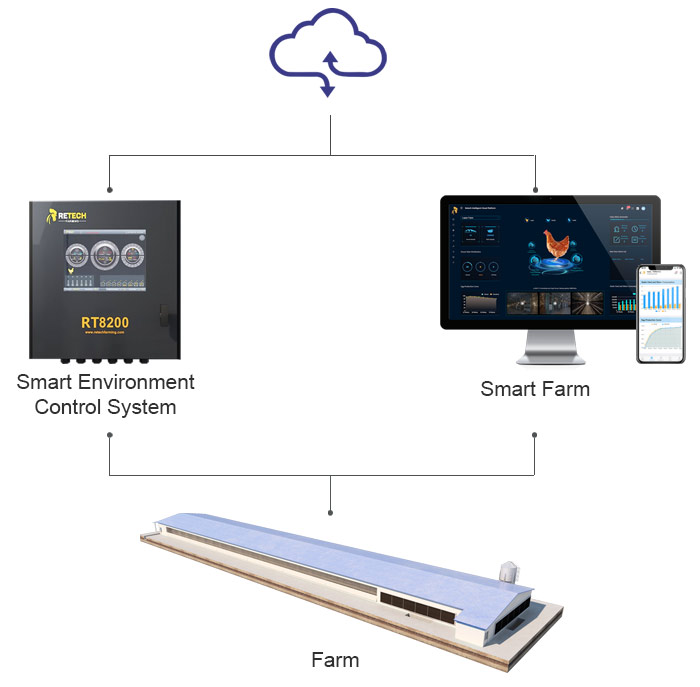 Smart control environmental equipment
According to the chicken needs and actual temperature, the smart controller automatic controls the environmental equipment to maintain a comfortable indoor environment.
Preset environmental control parameters
Based on the raising quantity and local environment, we will preset customized parameters. You can use it out-of-the-box.
Integrating the data of multiple houses
The farm manager can remotely supervise and manage multiple chicken houses through a computer or mobile phone APP.
Warning of exception
Including raising environment, operating costs, raising effect, and disease.